Traceability and Platform Tools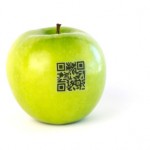 "In 2016, complete food traceability is the only path to achieving total consumer satisfaction and meeting regulatory requirements." RurApp provides granular detail from the seed to the final consumer through the patent pending technology TruTrace. This is in addition to other critical next generation service providing tools.
Food Traceability Matters
The Organic market is showing  growth in online retail, independent outlets and a shift towards younger consumers. RurApp Traceability Tools can assist food traceability for buyers demanding  foods and beverages that are cleaner or "natural," more nutrient-dense and "less processed"
Communicating honestly about products and services
Communicating honestly about environmental impact and sustainability measure
Acting with integrity at all times
Being clear about and true to belief
Being open and honest about partners and suppliers
Standing for more than just making money
Having a relevant and engaging story
Traceability for Other Natural & Organic Products
Consumer demand for powdered supplement forms has created pressure on brand owners to choose the right powdered ingredients and ensure the supply chain originates from clean farms. With the purpose of building brand growth for organic product offerings, manufacturers should look for nutritionall rich soils which have a direct inoact on the nutritional profile of products and retains nutrients supporting the health benefits their products provide to consumers. Organic shoppers are looking beyond their supermarket shelves to find the organic choice and variety they want. This is especially evident with the Millenial generation consumers whom purchase products primarily with a "GMO-free" label.
41% of Generation Z and 32% of Millennial respondents are very willing to pay a premium for sustainably sourced ingredients, compared to 21% of Baby Boomer and 16% of Silent Generation respondents.